Makeup Trends For 2022 Brides- What's In & What's Out!
Trends come and go, not only for bridal lehengas, but even bridal makeup! What was trending in 2021 might not be in style in 2022, after all, over the last few years. Let's be honest, we all have been going pretty crazy with highlighting and eyebrows off late! So to find out what would be in vogue for 2022 brides we decided to ask the experts in the field- if you want to be a chic 2022 bride, then you've got to know the trends!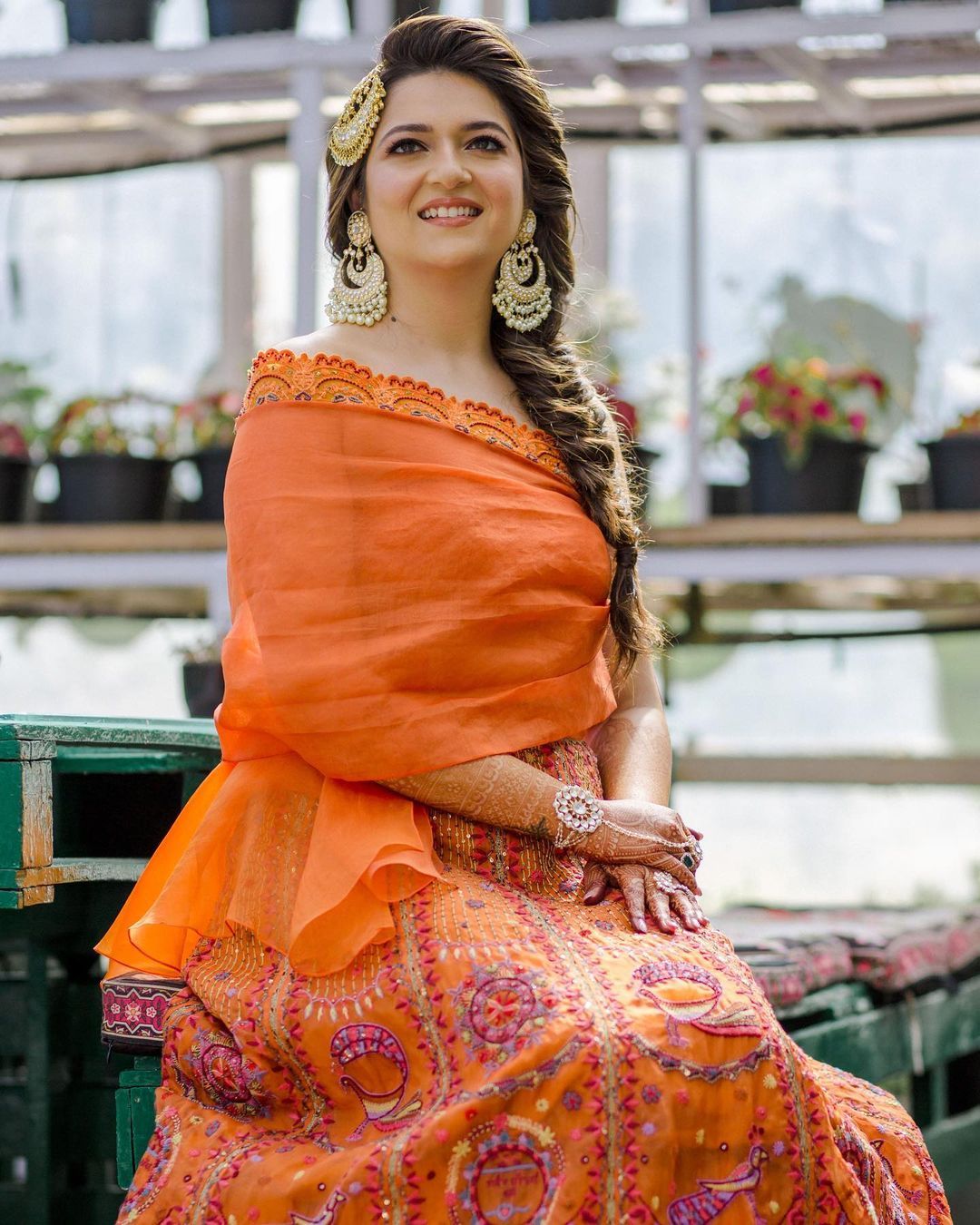 Skin & Makeup
What's Out
Dehydrating overly matte makeup looks and over-filled brows are out, says Bianca Louzado.
Harsh contour and too much highlighter is done with, predicts Indu from Makeovers by Indu.
Heavy, cakey base makeup will make it's way for skin-like makeup according to Chaitali Sengupta.
Over-using chunky highlighters in fact powder highlighters which don't look good in professional pictures as highlighter enhances skin texture, opines Indu.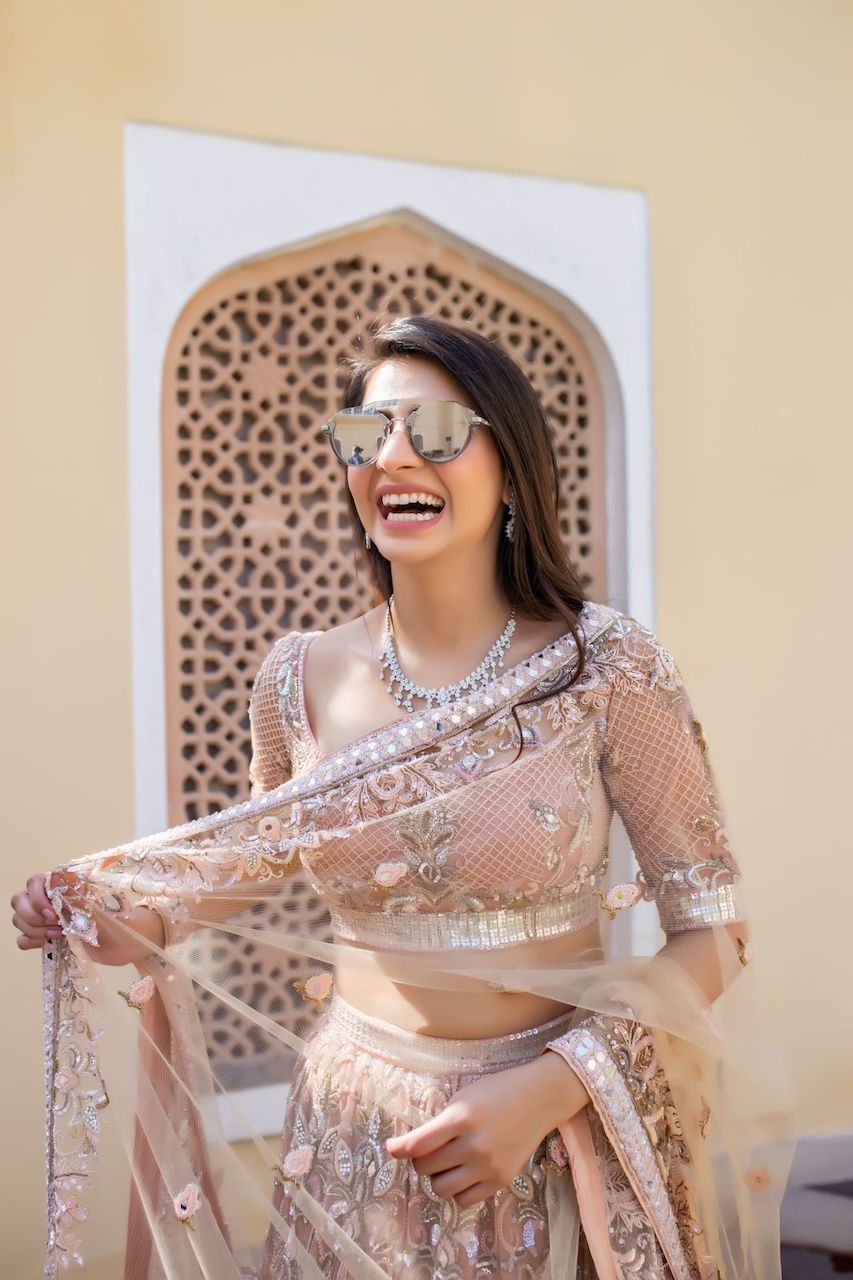 What's In
Minimalism! The new bridal look for 2022 is a perfect base, shimmery eye makeup accentuated with lots of mascara, and last but not least, peachy lips, predicts Tripti Malhotra.
Jewel toned eyes. Colours like emerald green and electric blues on the upper and lower lid if it can be carried off- says Bianca.
Indu says Glossy but not glass skin is going to be in. Skin that's prepped well so that face looks fresh and glowy within.
Nude brown to peachy lips are a growing rage with brides according to Nav Brar.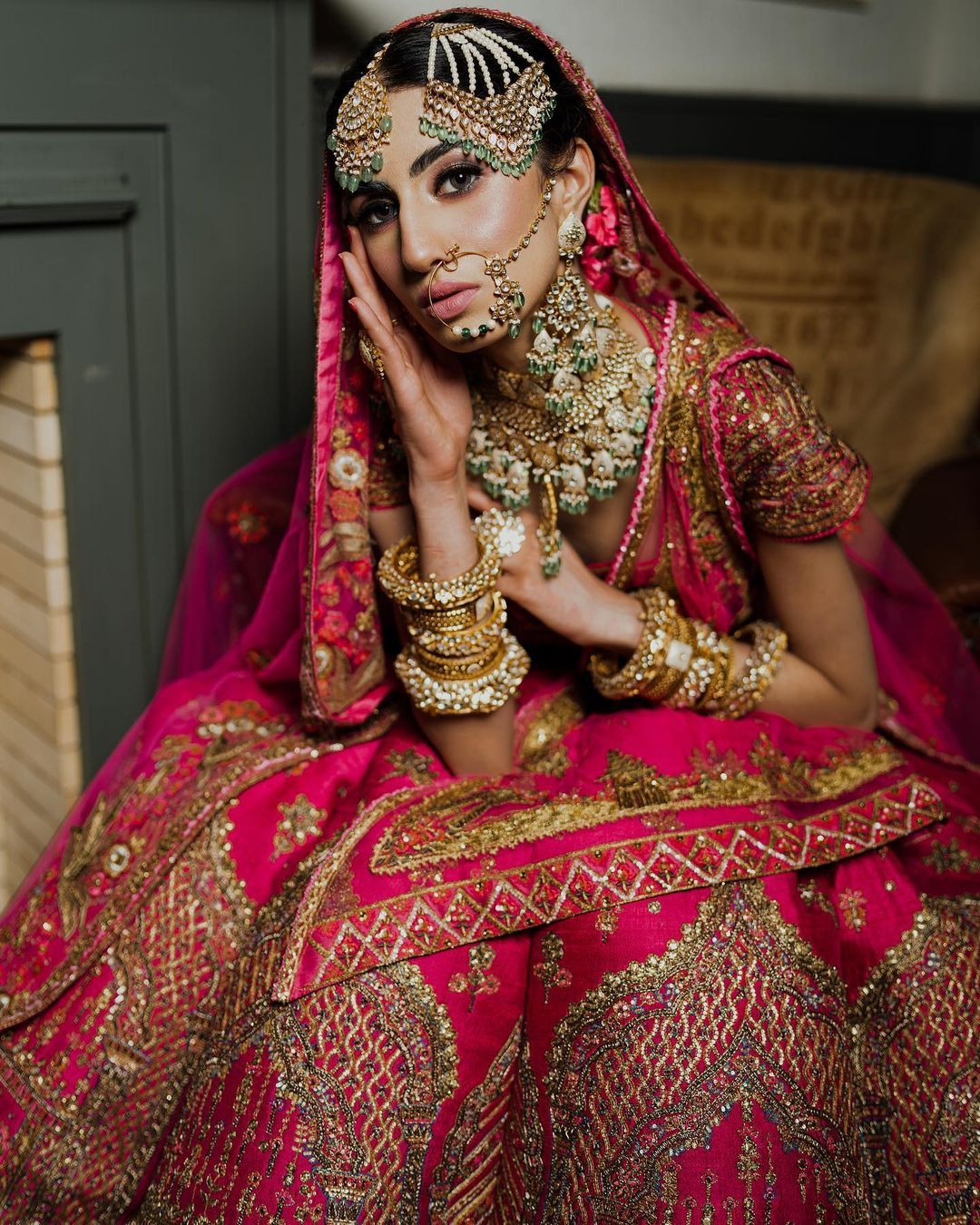 Shraddha Luthra predicts peach is the new pink! Peach tones or coral tones will take over makeup looks. It flatters Indian skin beautifully thanks to the undertones it has regardless of the skin colour.
Statement blush is making a comeback and it sure does add to the bridal glow so effortlessly. Buttery bronzed sculpted face and seamlessly blended highlight are also going to be preffered- predicts Chaitali Sengupta.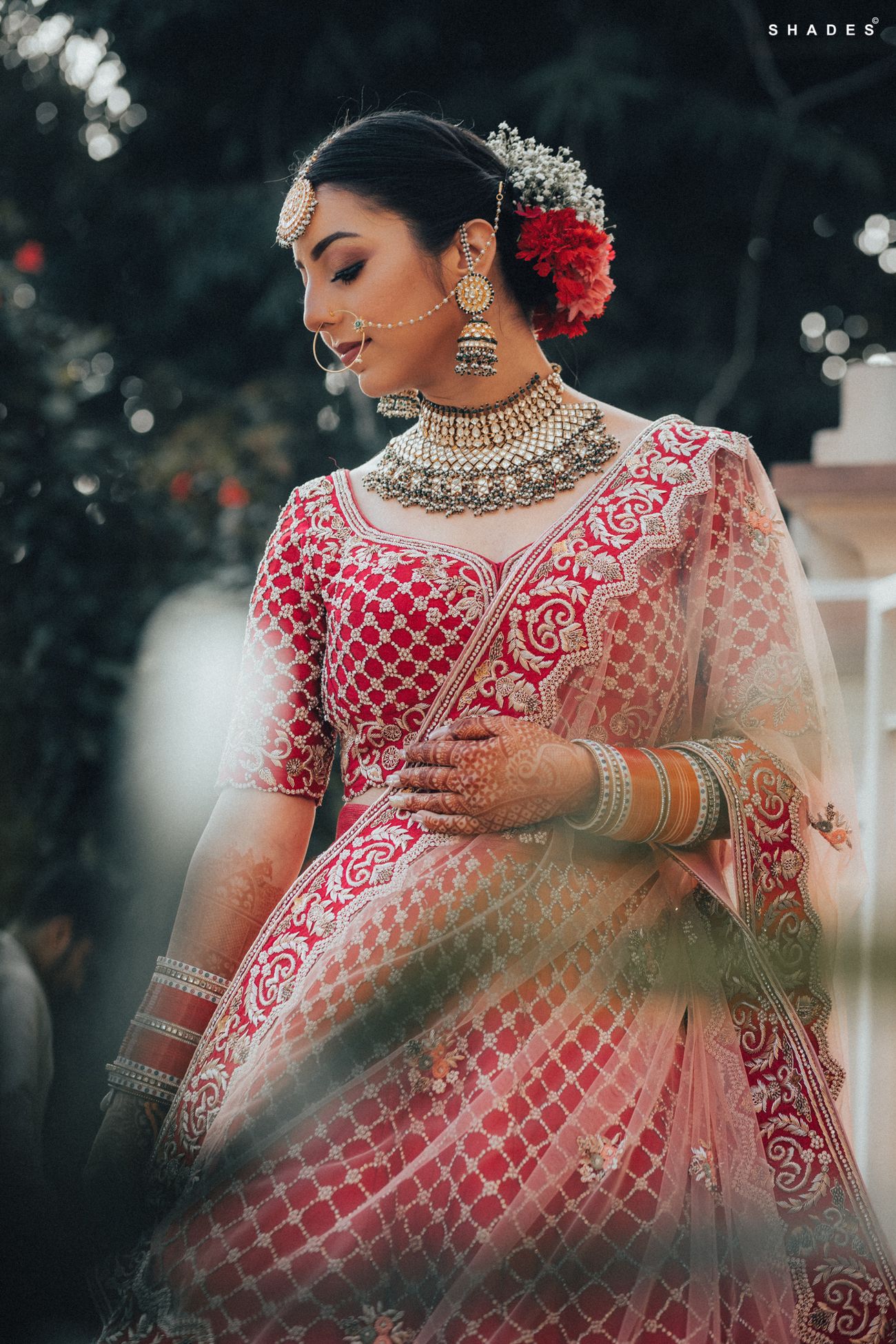 Hair
What's Out
According to Bianca, florals buns with baby's breath are passe.
She also predicts that hair accessories with diamonds and pearls are out.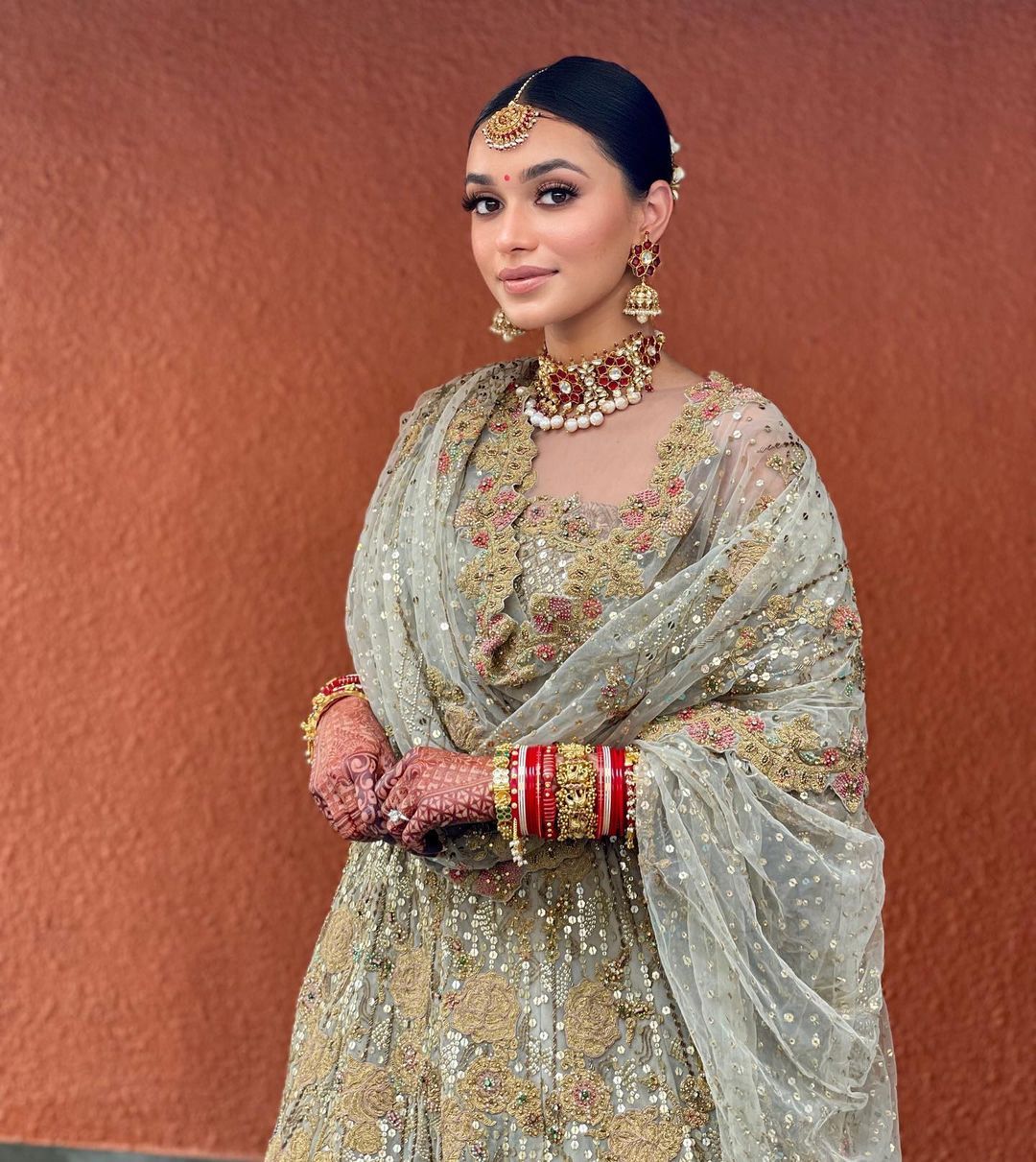 What's In
Bianca says Hollywood waves are trending with a side swept look.
Chignon Buns. This classic, yet simple and sweet, hairstyle flatters most facial structures and looks stunning on any bride, as per Tripti Malhotra.
In 2022, textured hair will go in trend as sleek hair was in trend this year. Long layers and bouncy hair will be trending, basically, 90's hair, says Indu.